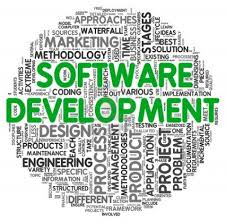 System and Software Development Capabilities
ITSC prides itself in providing complete, integrated IT solutions, with a high level of technical expertise and experience. As a result, ITSC has a series of specialist solution areas, designed to address the demands of today's complex and heterogeneous computing environment. Our efforts are focused on development of quality-integrated solutions that span across the enterprise encompassing electronic communication, collaboration, commerce, and business processes. These solutions are built on a cost effective, scalable and knowledge-driven model.
As, the world ushers in an era of knowledge and IT resources revolutionizing businesses the world over we, ITSC are geared up to take the challenges in helping the clients turn their vision into value driven results through effective use of E-business and IT solutions. An integral part of any IT solution is the supporting services available. ITSC Services portfolio includes a range of services to help our customers get the best solution, based on their individual requirements. Including Consultancy, Project Management, Operation Management, Facility Management, Hardware sizing, Software Development, and objective based Training etc.
ITSC believes in providing a 'Total Solution'. This means solutions that can be quickly and efficiently integrated into a customer's existing IT and business infrastructures. Consultancy plays a major part in understanding customer requirements. ITSC has a team of consultants that can advise on a number of key issues like:
E-Business Solutions
Project management Solutions
Client/Server based computing
Web computing
Networking Solutions
Multimedia solutions
Training/Capacity building solutions
Support and help desk solutions
MIS design and development for verticals like Health, Agriculture, Rural Development, Banking etc.