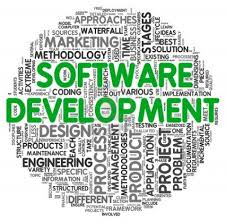 System and Software Development Capabilities
ITSC prides itself in providing complete, integrated IT solutions, with a high level of technical expertise and experience. As a result, ITSC has a series of specialist solution areas, designed to address the demands of today's complex and heterogeneous computing environment. Our efforts are focused on development of quality-integrated solutions that span across the enterprise encompassing electronic communication, collaboration, commerce, and business processes. These solutions are built on a cost effective, scalable and knowledge-driven model.
As, the world ushers in an era of knowledge and IT resources revolutionizing businesses the world over we, ITSC are geared up to take the challenges in helping the clients turn their vision into value driven results through effective use of E-business and IT solutions. An integral part of any IT solution is the supporting services available. ITSC Services portfolio includes a range of services to help our customers get the best solution, based on their individual requirements. Including Consultancy, Project Management, Operation Management, Facility Management, Hardware sizing, Software Development, and objective based Training etc.
ITSC believes in providing a 'Total Solution'. This means solutions that can be quickly and efficiently integrated into a customer's existing IT and business infrastructures. Consultancy plays a major part in understanding customer requirements. ITSC has a team of consultants that can advise on a number of key issues like:
E-Business Solutions
Project management Solutions
Client/Server based computing
Web computing
Networking Solutions
Multimedia solutions
Training/Capacity building solutions
Support and help desk solutions
MIS design and development for verticals like Health, Agriculture, Rural Development, Banking etc.
Software Development Approach
Irrespective of the nature of tasks we undertake, our efforts are focused on just to achieve the expected goal, we strongly believe that if the Technology, not properly understood, it could be the toughest task to provide efficient solution and if properly demystified and applied, can unfold a whole 'New World' of endless possibilities solutions. We always plan to bring our real–life and industry–wide experience and knowledge base to work for the betterment of your organization's bottom-line.
Optimizing your investment
Our custom software development services help the modern-day enterprise keep pace with the rapidly changing market environment. Today the cost and time required for customization of a product can exceed the cost of the product itself. Our custom software development services also provide an economical antidote for these issues by utilizing our already developed templates for developing any application which in turn help in delivering highly reliable, low cost quality product. Along-with all these we also ensure that customers are getting exactly what they want, and that they are not paying for unwanted features.
Optimizing your processes
Be it offering custom software development services around existing systems, studying legacy systems, and improvising performances, or developing applications from scratch, ITSC has the expertise to surpass customer expectations. ITSC has demonstrated the ability to harness next-generation techniques and technologies and rapidly turn them into strategic advantage for its customers. Backed by years of experience in serving customers in numerous sectors across the region, ITSC understands your requirements better. In addition to custom software development, our experts also offer consultancy on best practices across different functional domains and technologies. This combination of consulting and development helps you optimize returns on your investment and equipped with the required resources in terms of both manpower and technology, you get the best of the solutions. We offer you custom software development services based on latest technologies, by integrating your experience and our expertise in the software space.